Paintings of Wildlife and Wild Places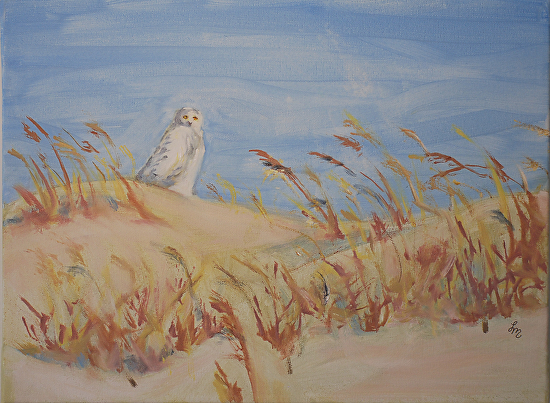 On New Years Day I always take a walk looking for birds to start the New Year. This is an impression of a Snowy Owl I saw resting on a sand dune along the Delaware Coast. Never mind that I was surrounded by a pack of birders blocking half the highway with their telescopes. All I saw were the golden eyes of the owl gazing directly at me.
Use the menu on the left to view my other artwork.
Please read my blog "On Art and Nature" and share with me your thoughts.
Please contact me directly if you would like to buy any of my paintings.
Watercolors are matted but not framed. Most oils are gallery wrapped and ready to be hung as is, or you may frame them.
You can reach me by e-mail at lisa@lisamanners.com or by phone at 503-927-0176.
I am a member of the Village Gallery of Arts in Portland, Oregon. My studio is in Beaverton, Oregon.